Optimise Your Workflow Processes and Worker Performance
Six of the world's 10 largest ports and 300+ ports and intermodal facilities worldwide count on Honeywell. Why? Because we understand the industry's unique requirements. So much so, for example, that we've developed crane-mounted and forklift-ready mobile computers built to exceed expectations. And our workflow solutions also enable a more connected, more agile workforce for greater performance, safety and profitability.
With a tightly-knit worldwide economy increasingly focused on global supply chain efficiency, our cargo barcode scanning and other automated data collection solutions can help your port seize new opportunities and grow. Honeywell data collection solutions equip your port workers to easily scan barcodes and input data to track and receive intermodal cargo containers.
---
---
Connectivity
System integrity is critical at ports. It requires 100% connectivity – from the point of decision to the point of activity. Honeywell's crane-mounted and in-vehicle forklift computers will help your operators know where to go to receive and drop off ocean freight containers.
More than 300 ports around the world depend on Honeywell mobile computers to track and move more TEUs safely and efficiently.
Efficiency
Honeywell mobile computers connect seamlessly via Wi-Fi or GPRS/UMTS for real-time operations. Their sunlight-readable displays and mappable function keys keep operators focused. They also simplify data entry for greater efficiency and safety.
Whether operating a forklift to move containers or unloading and stacking freight with a crane, your port employees can depend on Honeywell in-vehicle computers to easily view and input data.
Security
Increasing security measures at gate check-in/check-out at ports and intermodal facilities may delay operations. Honeywell rugged hand-held mobile computers speed-up cargo data capture and control, thanks to their ergonomics and usability in any weather conditions.
Reliability
Loading and unloading ships, and moving and stacking containers are demanding jobs that require precision. Honeywell vehicle-mount computers provide crane operators with clear information, regardless of lighting and weather conditions, thanks to their large, bright and crisp displays.
Integrated Workflow Solutions From Honeywell
Our rugged mobile computers/scanners, mobile printers, vehicle mount computers and RFID technology equip you with integrated, robust solutions for:
• Risk resilience planning
• Secure tracking
• Performance optimisation
• Worker safety
• Supply chain management
• Supply cash management
Enhancing our customers' workflow performance. It's what we do. Contact us to learn more about what our integrated solutions can do for you.
Whether yours is a small business or an enterprise, we have the right device for you. Browse our key featured devices below or contact us directly for our complete portfolio.
---
Our Featured Products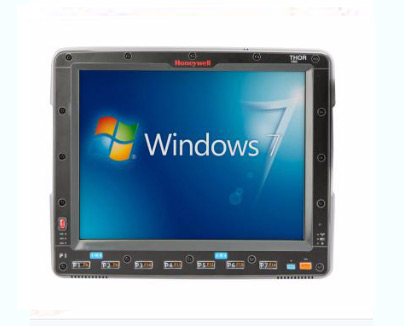 Honeywell Thor VM3 Vehicle Mounted Computer
The industrial Thor™ VM3 computer designed for the toughest distribution centre environments, manufacturing facilities and freight operations. Screen size – 30.73 cm (12.1")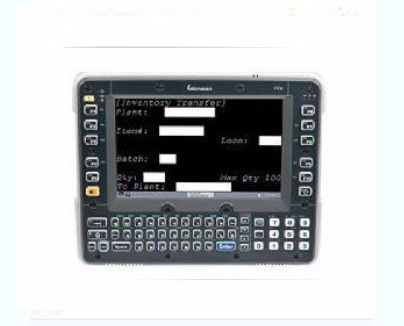 Honeywell Thor CV41 Vehicle-Mounted Computer
Maximise every minute with the CV41 computer and its integrated Vocollect™ voice support. Reduce forklift operator downtime, gain visibility into your fleet utilisation. Screen size – 20.32 cm (8")